AnandTech goes hand on, with the new Type C connector which follows the USB 3.1 standard.
The design idea of the Type C connectors (beside being USB 3.1, which is much faster than 3.0, and send significantly more power) is to be more reliable and robust compared to micro-USB and mini-USB plugs currently out, all by being and is reversible.
With USB 3.1, we see a few key improvements. Peak throughput goes from 10 Gbps from 5 Gbps, which translates to a peak of 1.25 GB/sec. In a demo of an early controller with two SSDs attached to the system I saw peak throughput of 833 MB/sec. As a side note, I also saw a demo of wireless USB connectivity from smartphone to laptop and laptop to smartphone, which was definitely pretty cool. Getting back to the USB 3.1 spec, USB Power Delivery 2.0 (PD) makes it possible for USB to supply up to 100 watts, and coexists with the BC 1.2 spec that is used in USB power adapters to charge phones so a single port would be able to provide power for both systems. In addition, USB PD 2.0 allows for power to go both ways without changing the direction of the cable, so a laptop would be able to send and receive power from the same port. Finally, USB Type-C extensions mean that it's possible to do all kinds of interesting applications over USB ports, such as sending audio and video data. It's even possible for a USB Type C port to send PCI-E data through the connection for use cases such as a two in one convertible tablet.
No real-life pictures of it was presented. Only 3D renders. Well 3D renders no more. This is what it looks like:
The USB Type C connector on a PCB and it's cable connected to it: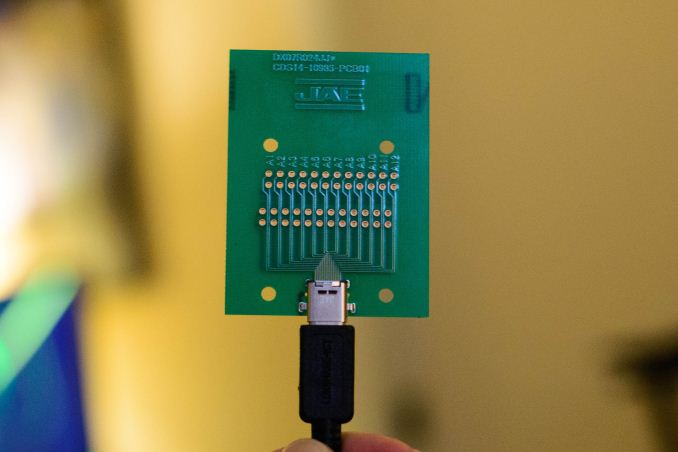 Some people were concerned that the connector would be too short to hold properly. To me, it looks like it is fine, and while we don't have a side by side comparison, it looks like a mini-USB. What do you guys thing?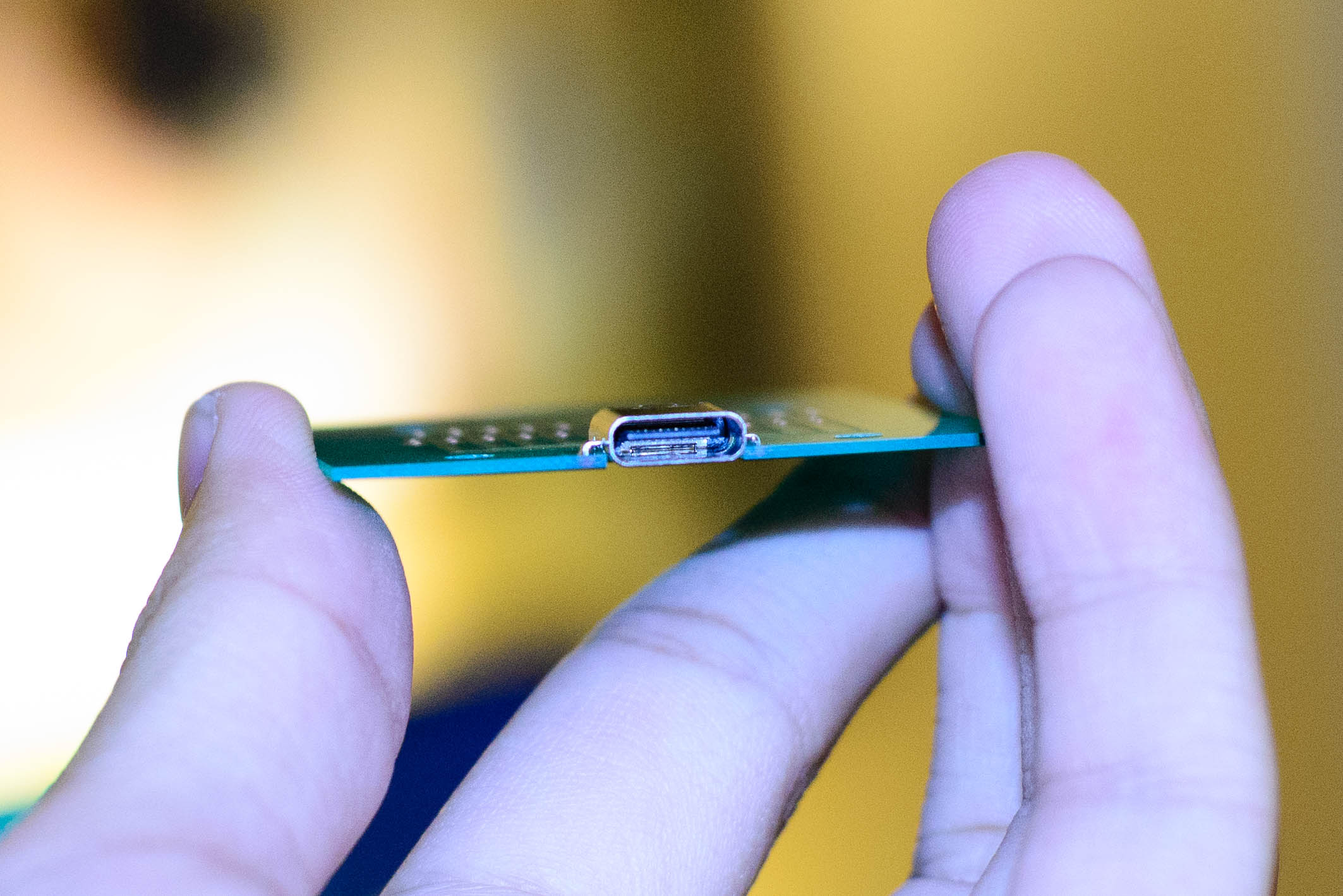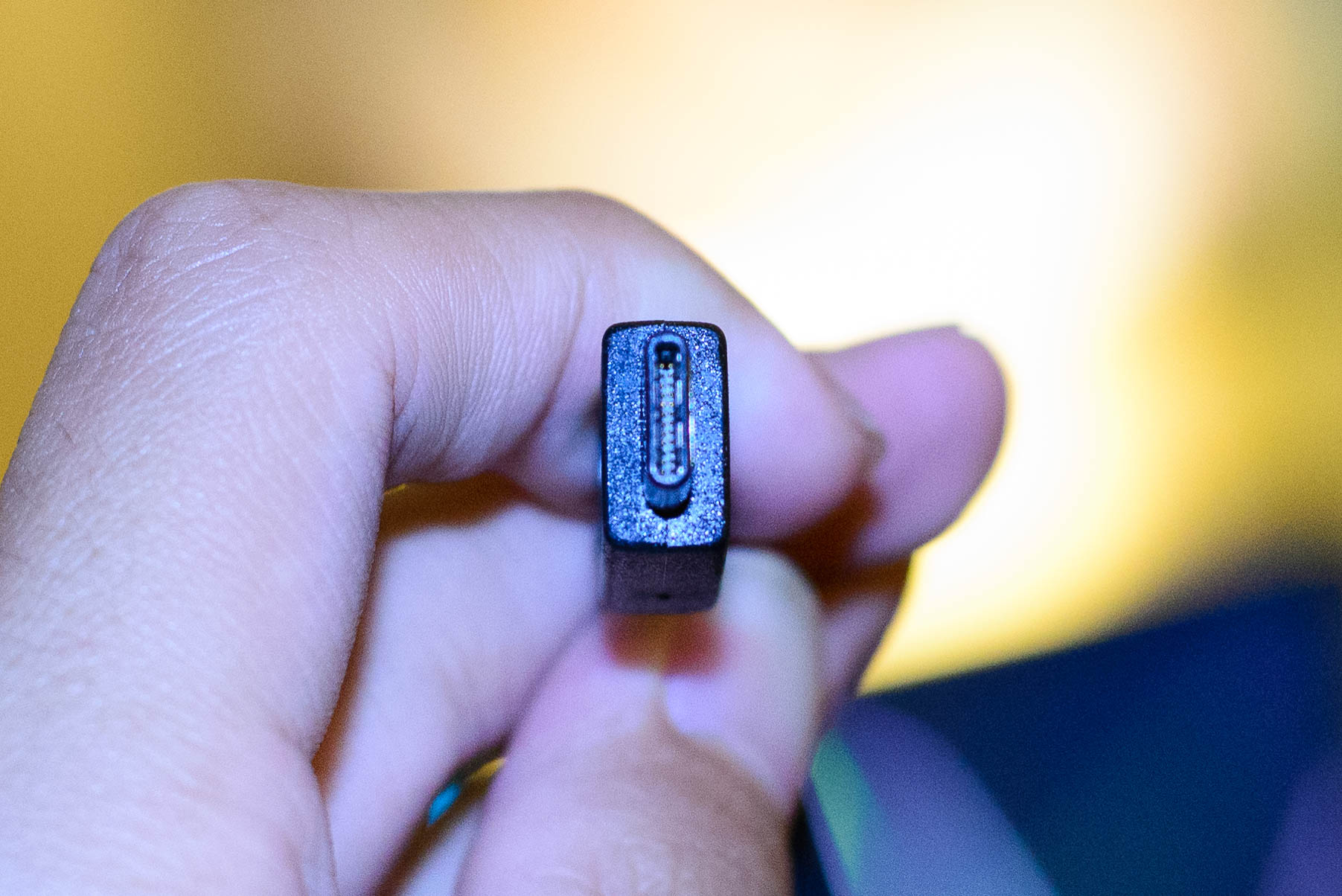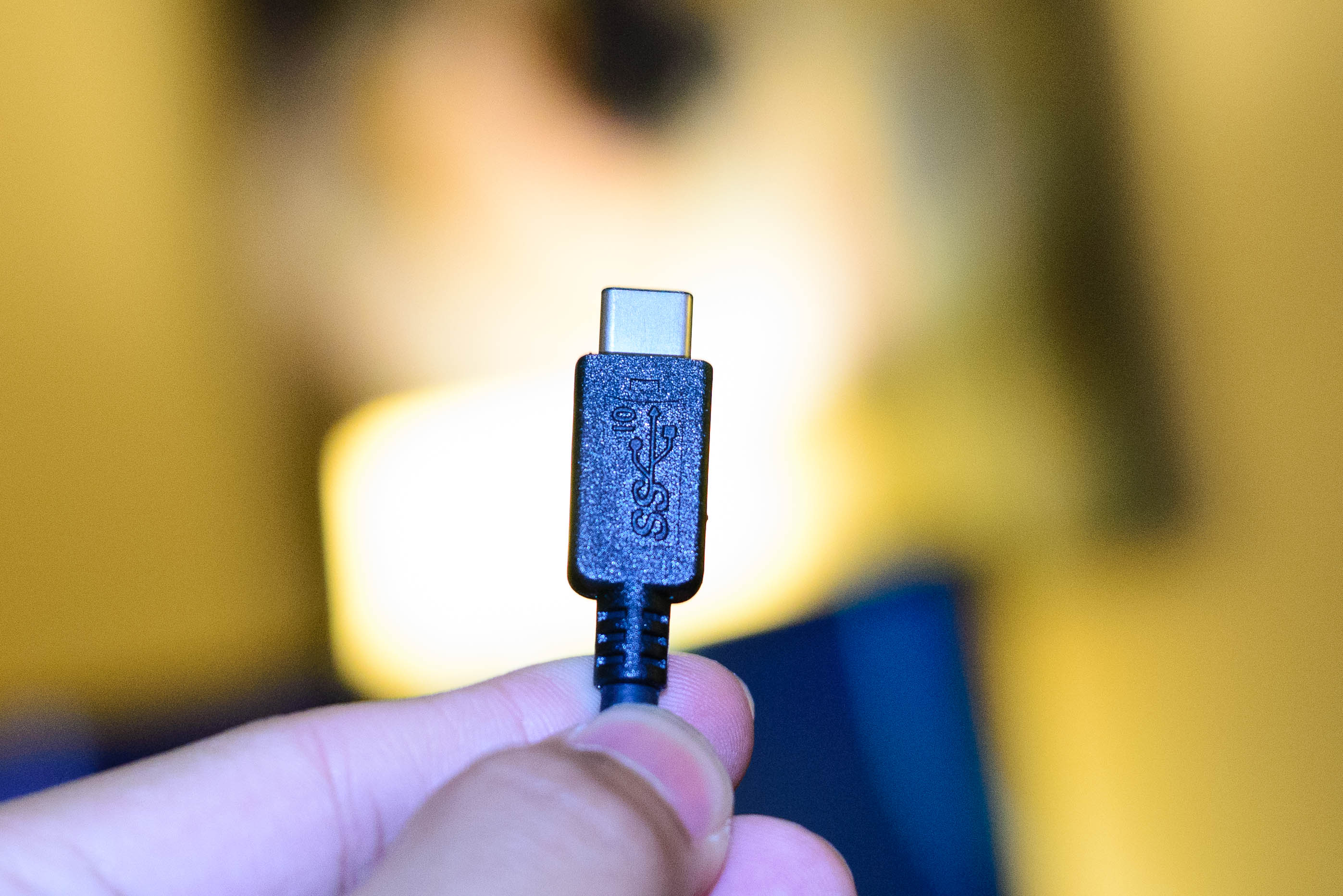 USB 3.1 and its Type C connector is expected to be released in 2015.
Type C connector is claimed to have been designed for phones, tablets, laptops, and desktops computers.